The first summer school of the European project SAN4FUEL, which brings together scientists from the Centre of Energy and Environmental Technologies (CEET) at VSB-Technical University of Ostrava, CATRIN at Palacký University Olomouc, the University of Trieste, and Friedrich Alexander University in Erlangen, Germany, was hosted by Ostrava.
Participants discussed not only the development of new materials using atomic engineering and their characterisation but also the preparation of publications for prestigious scientific journals and how to succeed in receiving funding from the Horizon Europe programme. The event took place in the Multifunctional Auditorium Gong in the Lower Vítkovice Area as a "prelude" to the international conference NanoOstrava 2023.
"There will be a total of three summer schools organised within the SAN4FUEL project, and the one in Ostrava was the first. We prepared educational lectures primarily for doctoral students and postdocs, focusing on the main topic of our project, which is the production of hydrogen by solar water splitting, electrochemical conversion of waste carbon dioxide, and especially the preparation of new materials using engineering at the single atom level. We also discussed other topics that could broaden the horizons of aspiring scientists," said Štěpán Kment, the main organiser of the summer school and the Principal Investigator of the project.
Since collaboration within international teams and sharing experiences are important aspects of the project, in addition to specific scientific results, other issues were also discussed during the summer school. Among the speakers was renowned expert in electrocatalysis and catalysis Paolo Fornasiero, who spoke from his position as editor of the scientific journal ACS Catalysis about working with data, preparing a scientific paper or how to avoid the most common mistakes and ethical transgressions. Andrea Nogová from CATRIN spoke about the possibilities of utilising the existing collaboration in other European projects, while Eirini Ioannou focused on personal development, coaching, and time management in scientific work.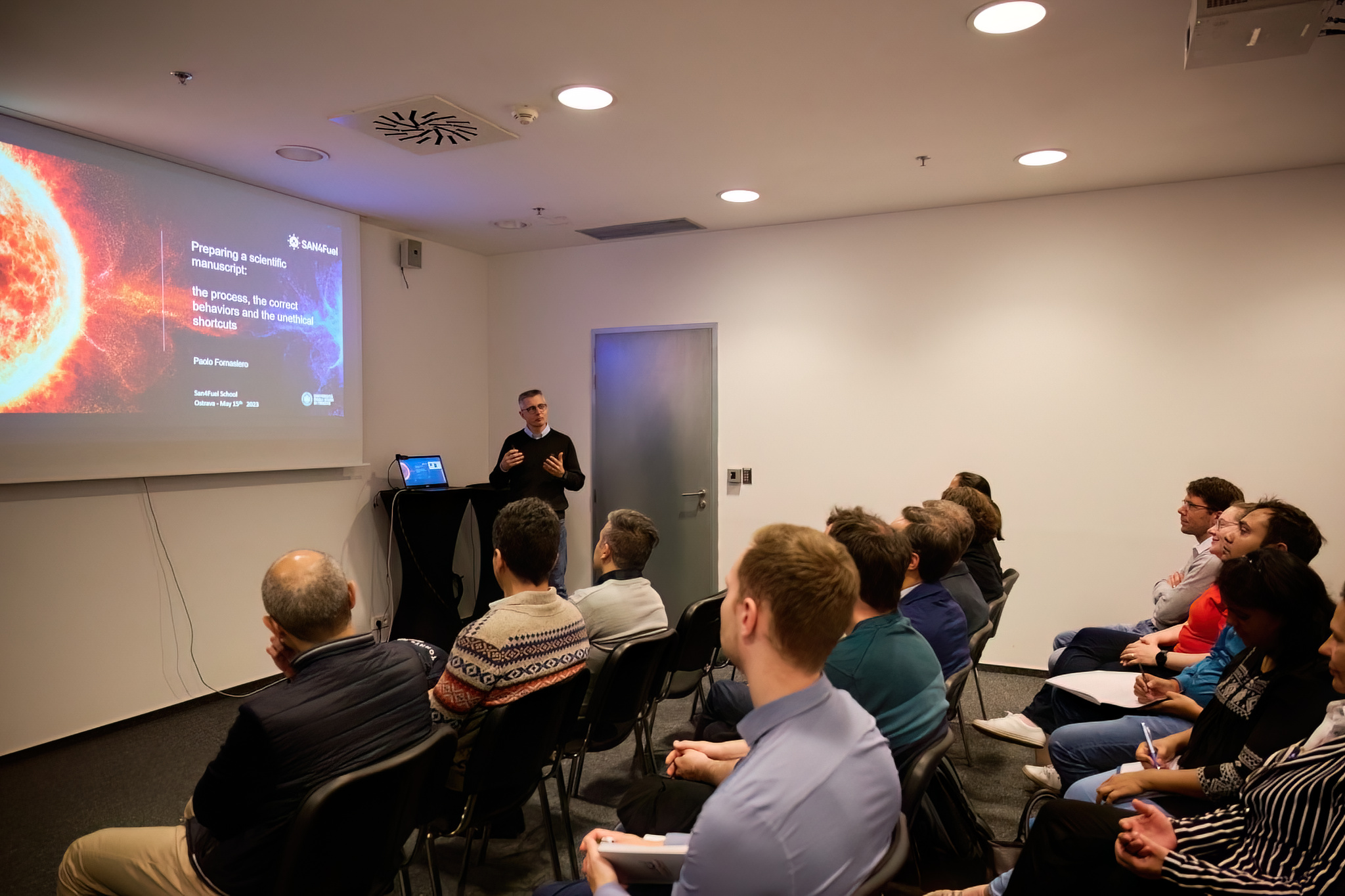 The summer school was associated with the NanoOstrava 2023 conference, where SAN4FUEL project investigators are to present some of their results. The next two summer schools will be held at partners' institutions in Italy and Germany. In addition to these schools, joint workshops and exchange visits are also planned.
Text: Martina Šaradínová, PR Specialist for R&D
Photo: Petr Havlíček