On 13 June 2023 consortium of the project aLIFEca coordinated by ENET Centre, CEET VSB – Technical university of Ostrava arranged International Webinar aLIFEca where the topic of Life Cycle Assessment in Automotive was discussed.
The team aLIFEca presented project results and its unique massive open online course MOOC aLIFEca. There is international consensus that the environmental effects of transportation systems can only be truly analysed and compared based on Life Cycle assessment that includes the production, operation and the end-of-life treatment of the various facilities. The invitation to the webinar also accepted associated partners of project aLIFEca: Petr Dolejsi, Mobility Sustainable Transport Director, European Automobile Manufacturers' Association (ACEA) and Jakub Stolfa, President of Automotive Skills Alliance.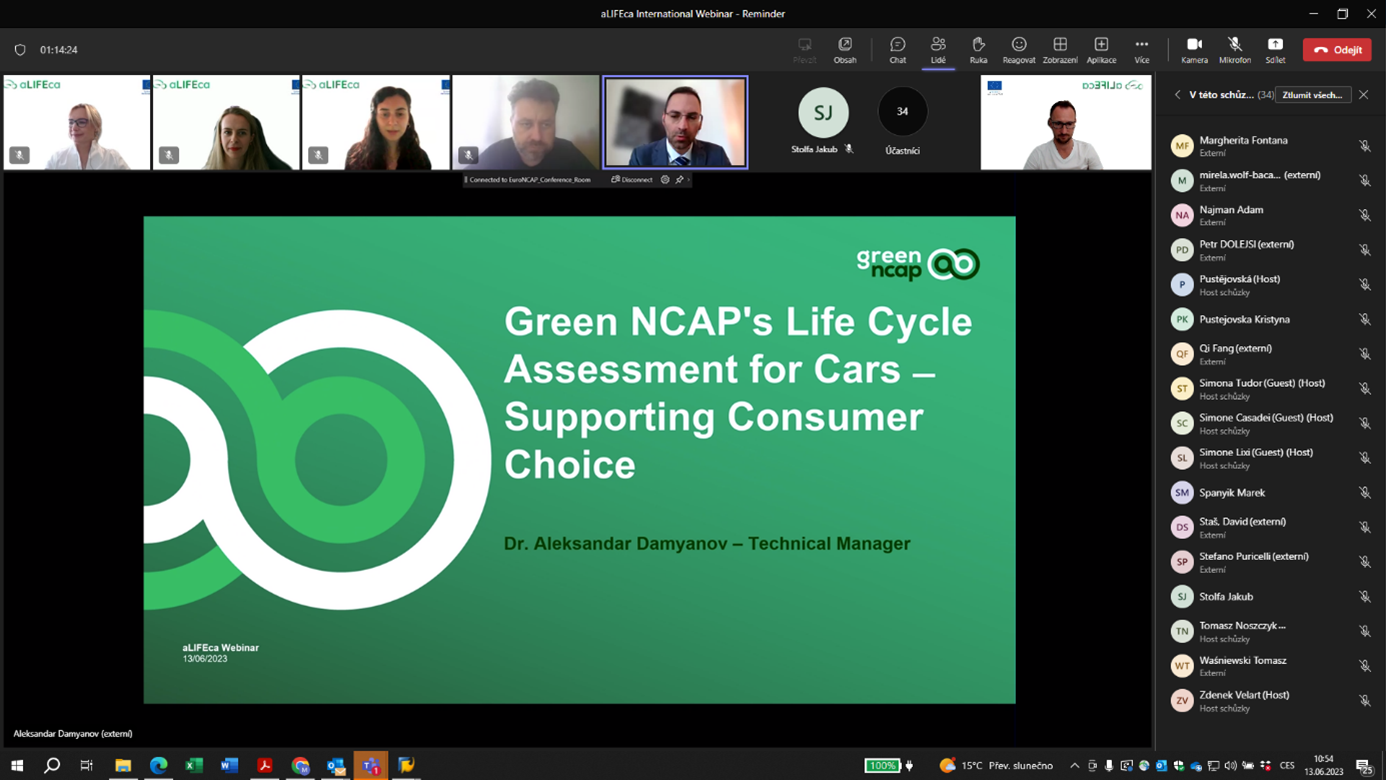 Peter Dolejší introduced the Decarbonisation Agenda from the Automotive Perspective and Jakub talked about the Pact for skills – European Strategic Collaboration on Skills Agenda in the Automotive Ecosystem. In the section of expert lectures, the LCA analysis in MOOC aLIFEca were introduced. Apart from it, Aleksander Damyanov, from Green NCAP's presented LCA Interactive Tool to optimize consumer choices for cars, Gregor Sierpinski from Silesian University of Technology presented remarks on pro-ecological behaviour of travellers and Stefano Puricelli from Politechnico di Milano on biofuels for passenger cars.